Bad Baby Bird is Back Baby
A bad baby bird crunches up some flowers on his journey through the neighborhood. What a badass! Dang.
My friend Meredith posted some illustrations on Instagram for an internal project at Airbnb recently, and I asked her if I could animate some of them. She sent over the artwork and during a handful of down days I had a blast making these dorky animations. The story evolved as I went along, and by the last shot I had established that the bird would eat plants while flying through the neighborhood. Many thanks to Meredith for providing the designs.
The artwork was for a poster series, and was originally much more dense of a scene - a hodgepodge collage of houses, animals, and people. Meredith separated out a few scenes and these were the basis for the different shots in the sequence. I changed only one of the scenes and characters for utilization in the edit, the singing lady (for which I also provided the sound effects).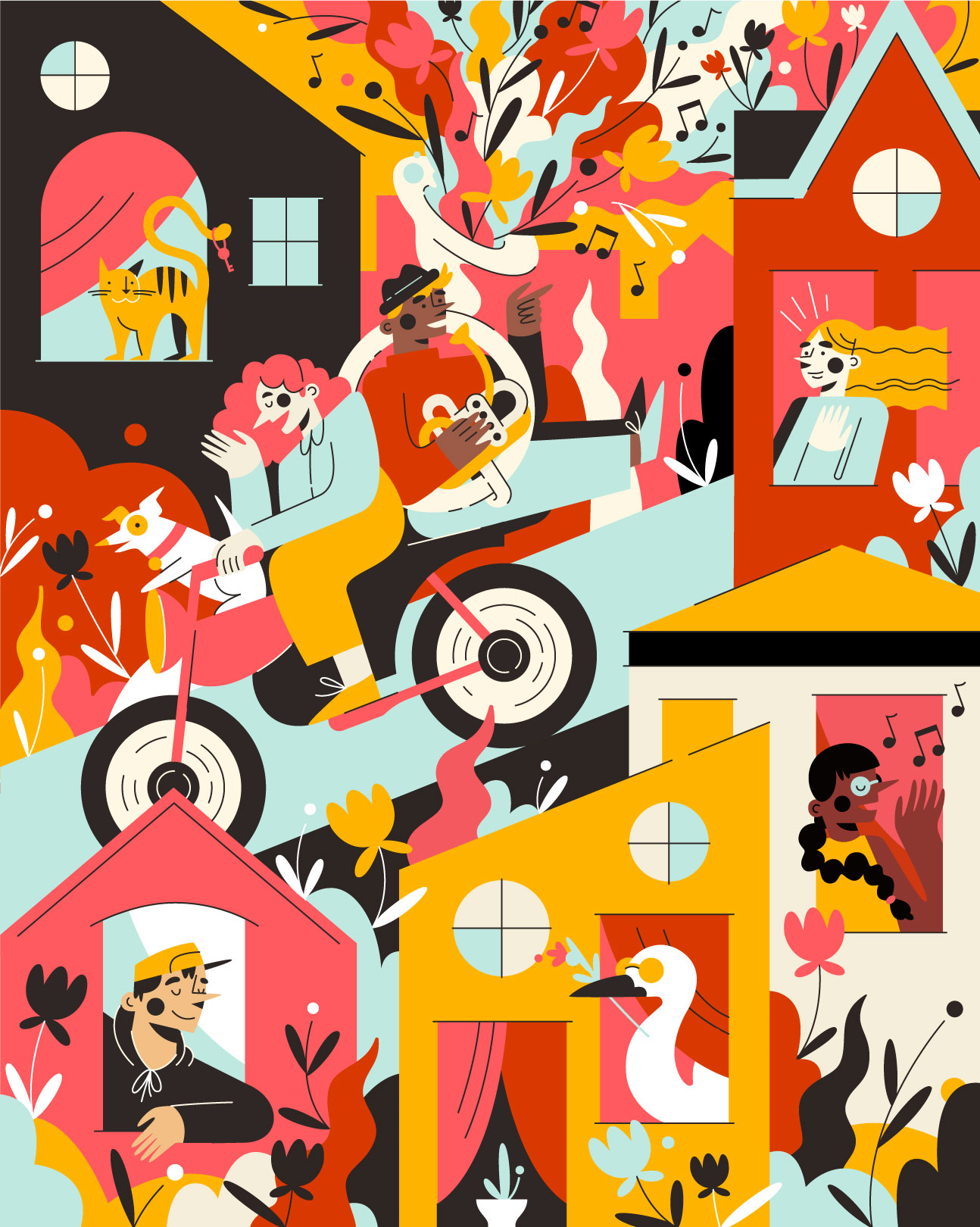 I roughed out each character pose using Rough Animator for iPad, and then came into Photoshop for creating more cleaned up line pass. I enjoyed using Animator's Toolbar in PS to separate passes for the torso, limbs, and head.
My workflow evolved as I went along, and using more layers inside Photoshop became more comfortable. With the exception of the first bird shot, I used shape layers in After Effects with hold keyframes to clean up the moves. I'm not sure if this was the most time-efficient way to clean up the shots, but it worked well enough. I'm always trying to find ways of cutting down on time and retaining cleanliness and quality.